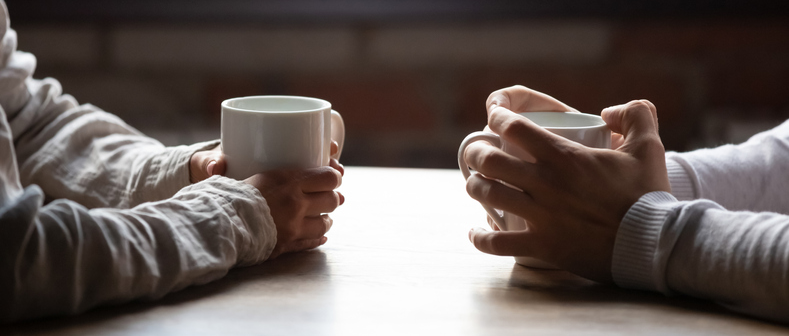 New conversations for a new world
Paul Beach, Head of Executives and Entrepreneurs at Arbuthnot Latham gives his perspective on the new types of conversations he's been having with clients and how Arbuthnot Latham's relationship-led approach to banking has helped serve clients more effectively.
The first thing to say is there's no one-size-fits-all solution to anything. We work with a wide variety of different commercial banking and private banking clients, with different backgrounds and at different stages, but we have seen some themes emerge during our conversations over the past few months.
Dealing with big change
It is hardly surprising that in the early days of the coronavirus outbreak, many of our conversations with clients were around one theme: protection. The FTSE slumped, the economy shut down, the Chancellor was pumping billions into the economy, uncertainty reigned and people were concerned about their own position. Wealth preservation was a key theme, but many also talked about shifting their goals and aspirations to make the most of new opportunities.
You can't have these types of conversations on a transactional basis. We focussed really hard on proactively contacting our clients to discuss the changing situation. Sometimes, it's a few simple words of reassurance, at other times it's an in-depth symposium about pivoting strategy, some are ready for us to link them up with venture capital, others need assistance navigating all the government schemes available to them. What allows these conversations is a relationship-led approach, a need to understand our clients and their aspirations.
Adapting
Some clients saw an opportunity to drive their business forward. Grasping technological advances that break down the need for face-to-face conversations has been a game-changer for many. In a strange way, it allows for the building of more meaningful relationships. You see people in their homes, with pets, their children and often, people have more time to have a meaningful discussion. Both my colleagues at Arbuthnot Latham and many clients have derived benefit in this approach.
Many have refocussed their entire business proposition or their personal strategies. They decided that now is the time to move things forward in terms of planning for the future and also using volatility in the markets to put plans in place. We've been having joined up conversations: covering everything from recommending lawyers to investment planning and beyond.
Seizing the initiative
Many entrepreneurial clients have seen their entire business plans thrown off kilter. Funding has slowed as investors show reluctance to commit capital until they know the lay of the land. Many, however, are securing investment because they are doing more than they were pre-lockdown. Stronger businesses and individuals that haven't gone into hibernation are able to showcase their own ecosystems to a more focussed audience. It's not that there are more deals being done, but that opportunities are being grasped. Since the Bank of England reduced the base rate to 0.10%, people are earning less on their savings, so investing in good businesses has become a natural alternative. This is particularly true of those businesses with a technological slant. That probably doesn't come as a big surprise to those of us whose use of digital conferencing apps has risen exponentially since March.
Happy families
I've never engaged with so many children of clients before. We've always said that we are here: for business, for family, for life - the family bit has really come into its own. So many children of existing clients, 'the next generation' are now looking for advice and it's interesting, because they're at a different stage in their life to their parents.
The conversations are just as wide-ranging: formal recommendations, opening accounts, investment planning, connecting with lawyers to write wills, helping them buy property through mortgages, retirement planning; we've been able to harness technology to speed up processes and conversations. It's still traditional relationship-led banking, but very much in the modern era.
One single approach doesn't work for everyone, everyone has different needs. At times of great uncertainty, you realise how important your relationships are. Having the right people around you is key to solving challenges you face and realising opportunities that present themselves. From what I know of our clients, many of them are in a prime position, with the right advice and the right connections, to play their part helping the UK return to growth. We're here for them, day in and day out, as we always have been.